The CFT Welcomes Milt Cox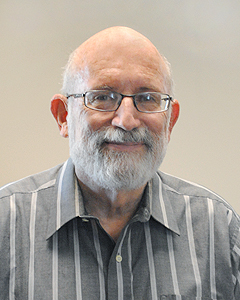 We're excited to welcome to our team Milt Cox, who will serve as an Educational Consultant at the CFT through next summer. Milt brings with him years of experience working with faculty and graduate students. In 2009, Milt stepped down as director of the Center for the Enhancement of Learning and Teaching at Miami University of Ohio, having served as a campus leader for teaching and learning at Miami for almost three decades. He continues working at Miami part-time, directing the Lilly Conference on College Teaching (which he founded) and serving as editor-in-chief for three journals, including the Journal on Excellence in College Teaching (also founded by Milt). Milt is an international leader in the areas of faculty learning communities and the scholarship of teaching and learning, and we're very lucky to have him!
Milt will serve as the CFT liaison to many of the humanities departments and interdisciplinary programs in the College of Arts & Science, as well as to the Blair School of Music and the School of Nursing. He's facilitating our Teaching-as-Research Fellows program this fall and will be involved in other projects and programs throughout the year.