CFT Now Accepting Applications for the Junior Faculty Teaching Fellows Program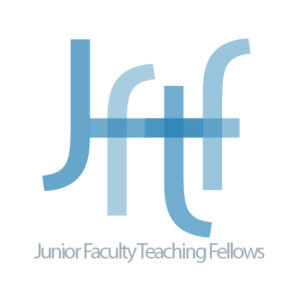 The Center for Teaching offers a variety of programs to meet the needs of instructors at every stage of their teaching career. From graduate students entering the teaching ranks to senior faculty fine-tuning their craft, all instructors will find participation in Center programs an avenue for exploration and discovery in a collegial setting.
Research by Robert Boice (Advice for New Faculty, 2000) and many others indicates that junior faculty often find teaching the most challenging and time-consuming part of their jobs. Engaging in a structured set of professional development activities will help you become what Boice calls a "quick starter" in your faculty career.
2012-13 Junior Faculty Teaching Fellows kick-off reception
The CFT's Junior Faculty Teaching Fellows program is designed to help you:
• Learn from the teaching experiences of colleagues at Vanderbilt.
• Develop skills that will enable you to analyze and improve your teaching over time.
• Enjoy the community of teachers at Vanderbilt.
• Learn to balance and integrate your teaching and research.
• Develop and improve materials for review and tenure processes.
Fellows will engage in a variety of program activities sequenced to develop and refine their teaching skills over the course of the year that include a course design seminar, one-on-one consultations, dinner discussions, and teaching visits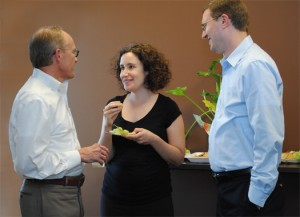 Junior Faculty Teaching Fellows also will receive $2000 in research funds each to be used to enhance their teaching.
Tenure-track and non-tenure track, full-time faculty between their second and sixth years are eligible to apply.
Application Deadline: Thursday, May 15th
For more details on the program or to apply, visit the JFTF webpage.