CFT Now Accepting Applications for the Mellon Certificate in Humanities Education
The Center for Teaching offers a variety of programs to meet the needs of instructors at every stage of their teaching career. From graduate students entering the teaching ranks to senior faculty fine-tuning their craft, all instructors will find participation in Center programs an avenue for exploration and discovery in a collegial setting.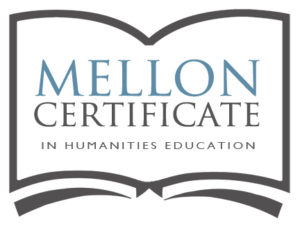 The Mellon Certificate in Humanities Education is a special section of the CiCT reserved for humanities graduate students and post-docs as part of the Vanderbilt's Mellon Partners for Humanities Education project. Like the CiCT, the Mellon Certificate program is comprised of a sequential seminar and practicum. Seminar participants will explore and develop teaching skills that promote learning within a diverse student body across a variety of settings—with an emphasis on the particularities of teaching
• historically underrepresented populations, including first-generation college students and students of color
• a specific humanities discipline as part of a liberal arts curriculum on small, private and/or historically black campuses.
To earn the Mellon Certificate in Humanities Education, participants must complete both the Mellon Seminar and the Mellon Practicum. The first section of the Practicum will be in spring 2014.
Application Deadline: Thursday, May 15th
For more details on the program or to apply, visit the Mellon Certificate webpage