Celebration of Learning: An Exhibition of Students as Producers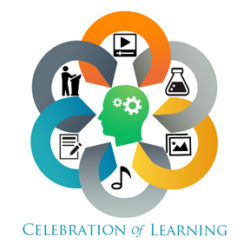 On Monday, January 29th, the Center for Teaching will hold a Celebration of Learning, an exhibition of students as producers. Th
e event will feature posters, presentations, and performances by students from all over campus, sha
ring what they have learned, created, designed, and discovered. The event will provide the Vanderb
ilt community with a picture of immersive student learning across the colleges and schools.
We are inviting faculty and other instructors to recommend students to participate in the Celebration of Learning. We are particularly interested in showcasing work done by students as part of courses taught at Vanderbilt. Have you asked your students to tackle open-ended problems, to operate with a degree of autonomy, or to share their work with wider audiences? Please think about students who might share a project from ca
lendar year 2017.
We're interested in all types of student projects—podcasts, policy briefs, Wikipedia entries, service-learning projects, digital stories, human-centered design, Twitter fiction, original research, whatever! Most students will share posters or other visual representations of their work, but a few time slots will be available for readings, viewings, and performances. If you'd like to recommend a student, but aren't sure how they might participate, just let us know and we'll help you brainstorm.
To recommend a student, have them complete this participation form by January 12th. You can wait until the end of the fall semester to decide whom to recommend, or go ahead and recommend a student whose project is already complete. Please don't invite all your students to participate; select one or two, or perhaps students who worked together on a group project. We are looking to instructors to help us identify students who have done interesting work.
If you're interested in attending the Celebration of Learning, you can RSVP here. Questions about the event? Please contact CFT Program Coordinator Tracy Tveit.