Call for HASTAC Scholars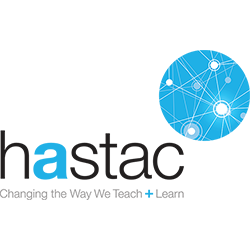 The Vanderbilt HASTAC network is now accepting applications for the 2020-21 HASTAC Scholars Program! Graduate students interested in learning more about digital humanities and gaining hands-on experience with DH practice are encouraged to apply.
HASTAC (Humanities, Arts, Science, and Technology Alliance and Collaboratory) is a global network of individuals and institutions brought together by their shared interest in the intersections of digital media, 21st-century education, digital humanities, science, technology, and the arts. The HASTAC scholarship competition is open to any graduate student with an interest in arts, humanities, science, and technology. Up to seven Vanderbilt University graduate students will be appointed as HASTAC Scholars in 2020-21.
The Vanderbilt program awards HASTAC Scholars a $500 stipend for their one-year appointment (renewable for a second year), on top of the opportunity to:
Join a robust and close-knit community of Vanderbilt faculty, students, and staff who are committed to innovative interdisciplinary work that brings together arts and technology
Connect with the worldwide network of HASTAC scholars
Publish on the HASTAC blog
Gain digital humanities experience through project work with a mentor
Attend a virtual digital humanities conference, with registration fee support from the Curb Center and Center for Digital Humanities.
At Vanderbilt, HASTAC Scholars are matched with University centers and programs that serve as project mentors. Scholars work either on an already-existing digital project or develop a new project in consultation with their mentors. In addition to working with their mentoring centers, HASTAC Scholars serve as Vanderbilt's ambassadors to the global HASTAC program.
Eligibility: Applicants must be enrolled in a Vanderbilt University graduate program in 2020-2021 and be in good standing.
Requirements: In addition to their work on a digital project, Scholars should plan to participate in HASTAC's global community.
Contribute 25 hours of work to the proposed DH project with their campus partner
Contribute a blog post to HASTAC's website (this can include reporting on relevant activities at Vanderbilt)
Contribute to HASTAC Scholars discussion forums, either by hosting or commenting
Build community and conversation by commenting, tweeting, covering conferences, helping to organize local meetups, and meeting regularly with other HASTAC Scholars and representatives from their sponsoring centers
Attend a monthly Vanderbilt HASTAC Scholars Zoom meeting to build community and discuss your project
Provide a brief year-end report in Spring 2021 detailing your accomplishments during your time as a HASTAC Scholar.
Application process: Complete the online application by 11:59pm CT on Thursday, October 1, 2020. The application will ask you for the following:
A curriculum vitae
Your preferred sponsoring centers (see below)
Whether you prefer to join an existing digital humanities effort or develop a new one
A brief letter of interest indicating how participation in HASTAC would benefit the applicant and how the applicant could contribute to DH at Vanderbilt
The email address of your primary academic advisor (advisors do not need to submit recommendations but will be contacted to verify applicants' standing and residency)
Selection criteria:
Evidence that the applicant understands and shares HASTAC's core values.
Evidence that the applicant's academic and professional goals will benefit from participation in HASTAC.
Evidence of benefits to Vanderbilt and/or the local community from the applicant's participation.
Sponsoring centers: Each HASTAC Scholar will be affiliated with a center. Be prepared to identify your preferred sponsoring centers in your application. We cannot guarantee top choices, but will consider your preference when matching HASTAC Scholars to centers.
Center for Teaching: The mission of the Center for Teaching is to promote university teaching that leads to meaningful learning. The CFT does so by helping members of the Vanderbilt community become more effective teachers through a variety of programs, services, and resources. The CFT's HASTAC Scholar should have an interest in the use of technology in humanities teaching. The Scholar will participate in the 2020-2021 CFT learning community on online teaching; conduct an interview on that topic for the CFT's podcast on educational technology, Leading Lines; and contribute to the CFT's Online Course Development Resources website.