New vlog series: Teaching programming online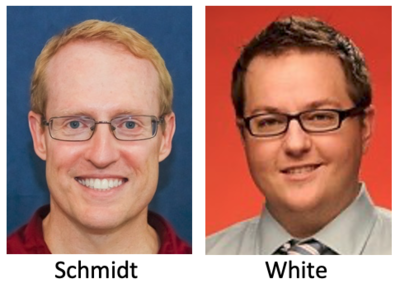 Doug Schmidt, Cornelius Vanderbilt Professor of Computer Science, and Jules White, Associate Professor of Computer Science, are creating a video blog (vlog) series on "Teaching Programming Online." Schmidt says they were inspired by a CFT-sponsored webinar in August that drew about 25 Vanderbilt faculty members, demonstrating substantial local interest that suggests there may be broader and ongoing interest in a persistent resource.
Schmidt and White, who have been teaching programming online for ~7 years to thousands of students, plan to record short videos talking about best practices they've developed from these experiences and to post them to a YouTube playlist. They hope to use this process to codify their knowledge and to share it with each other and with other interested instructors around the world.
The first four teaching programming online videos will be
Motivation and overview

Types of online programming courses

Best practices for organizing online content

Best practices for creating and disseminating online content
The videos have a variety of good advice, from organization and wrapping that can help students make up for background gaps to personal notes about remembering to smile and show your humanity. 
An overview of the vlog series, along with links to additional resources, can be found here, and the vlog series itself is found at this YouTube playlist.