Brightspace Updates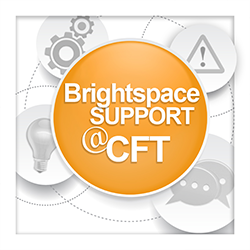 Most of us are using Brightspace more than ever in our teaching. These recent additions and reminders will help you get even more out of your online teaching with Brightspace.
Our most recent Brightspace update includes a new quiz setting that will allow students to retake a quiz but only retake the questions they answered incorrectly the first time. Read about this new quiz setting.
Are you recording your synchronous course meetings and posting them to Brightspace? We have a set of guides all about recording to answer all of your questions. View the recording guides.
Speaking of video, brush up on all the ways you can use Kaltura to include video in your online courses, including videos recorded through Zoom! Check out our Kaltura overview guide.