Leading Lines Podcast Featuring James Lang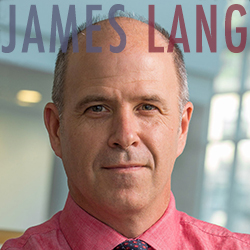 In this episode, we talk with James M. Lang about distraction and attention, the subject of his new book. He is a professor of English and the director of the D'Amour Center for Teaching Excellence at Assumption University in Massachusetts. Jim talks about laptop bans and classroom norms, the ethics of attention and cognitive diversity, and much more. Listen to his podcast here.
To hear the podcast episodes you've missed, visit the Leading Lines website, search for "Leading Lines" in iTunes, or subscribe via RSS.  You can also follow us on Twitter, @LeadingLinesPod.