Conversations on Teaching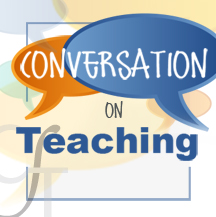 Conversations on Teaching focus on emergent teaching and learning issues in an informal, discussion-based format.  These sessions provide members of the Vanderbilt teaching community a chance to share their teaching experiences and learn from each other.
.
---
How to teach coding in an online or hybrid environment
While there are core principles of teaching and learning that can help us think about teaching any course, there are also specific elements that differ from discipline to discipline and subject to subject. Teaching students to code has its own set of challenges, and some of those challenges are amplified in an online environment.
Computer Science faculty members Jerry Roth, Doug Schmidt, and Jules White have extensive experience teaching coding in an online environment. They will kick off an hour of discussion about how to teach coding online by sharing their observations about what works and what doesn't. The rest of the hour will be spent in an open discussion, with instructors sharing experiences, concerns, and potential solutions.
Date: Thursday, August 6
Time: 12-1 p.m.
Location: Registrants will receive a Zoom invitation.
REGISTRATION CLOSED
Below is a recording of the August 6th Zoom conversation.
.
.