Teaching Workshops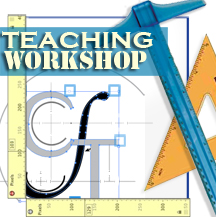 These workshops focus on practical, concrete strategies for common teaching tasks, challenges, and opportunities.  These sessions draw on research-based best practices from the literature on teaching and learning and help participants consider ways to apply those best practices in their teaching. Teaching Workshops are typically a mix of presentation, large group discussion, small group activities, and times for individual reflection.
---
Faster grading for free response assignments? Yes, please!
Gradescope is an online, FERPA compliant grading tool that professors can use to grade handwritten exams, typed homework assignments, lab reports and more. Gradescope works well for many types of questions: paragraphs, proofs, diagrams, fill-in-the-blank and true/false to name a few. If your students can upload a pdf of their work, you and your team can grade it! And, you can start using it for free at Vanderbilt, this semester. Come learn more about this powerful tool and why six Vanderbilt professors have been using it for over four years already. Questions? Email Cynthia.brame@vanderbilt.edu or Julie.l.johnson@vanderbilt.edu.
Date: Wednesday, January 22
Time: 10-11 a.m.
Location: Featheringhill 211
---
Crafting an Effective Teaching Statement
In this workshop, we will address best practices for writing a teaching statement/philosophy for the academic job market. This workshop is open to Vanderbilt graduate students & Postdocs from across the disciplines who want to improve their teaching portfolio materials. All teaching experience levels are welcome.

Date: Tuesday, February 4
Time: 12:30-2:00 pm
Location: CFT Classroom
Facilitator: Chad Carpenter, CFT Graduate Teaching Fellow


Open to Vanderbilt Graduate Students & Postdocs
REGISTER
---
Developing a Written Diversity Statement
In this workshop, we will discuss evidence-based practices for writing a diversity statement for the academic job market. Increasingly, universities and colleges are requesting that faculty job applicants provide a statement addressing how they plan to contribute to inclusive excellence in their professional lives. Sometimes, a job ad will request that applicants address diversity in the cover letter or the teaching statement, but a request for a stand-alone diversity statement is becoming more common. From the perspective of the university, the purpose of this document is to verify that an applicant has a commitment to diversity in his or her work within higher education, including scholarship, teaching, service, mentoring, and advising. From the applicant's perspective, a diversity statement offers an opportunity to articulate the many ways one may contribute to inclusivity via their research, teaching, and service; and the challenges to this work that one may help academic institutions overcome.


This session will introduce several approaches to developing and writing a diversity statement and give participants an opportunity to begin generating ideas on their own and in small groups.


Date: Friday, February 21
Time: 1:00-2:30 pm
Location: CFT Classroom
Facilitators: Rachel Gould and Leah Roberts, CFT Graduate Teaching Fellows
Open to Vanderbilt Graduate Students & Postdocs
REGISTER
---
Teaching 101
Have you been thrust into an instructional role for which you feel unprepared? Are you a multi-semester teacher who wants a refresher on some of the basics? Regardless of your teaching experience, this workshop will provide practical, concrete guidance on the mechanics of teaching and classroom presence, with an eye towards small tweaks and adjustments that can have large impacts on classroom dynamics, student learning, and instructor confidence. By the end of the session, participants will be able to:
organize and structure class sessions to maximize student understanding.
describe and implement techniques to speak more confidently and present more effectively for student engagement.
design and put into practice classroom activities that increase authentic participation and meaningful conversations.
Date: Monday, March 23rd
Time: 12:30-2:00
Location: CFT Classroom
Facilitator: Chelsea Yarborough, CFT Graduate Teaching Fellow


Open to Vanderbilt Graduate Students & Postdocs
REGISTER
---