Inside Her Head

Students: Madeline Merwin and John Horzen
Course: Independent Self-directed Project
.
---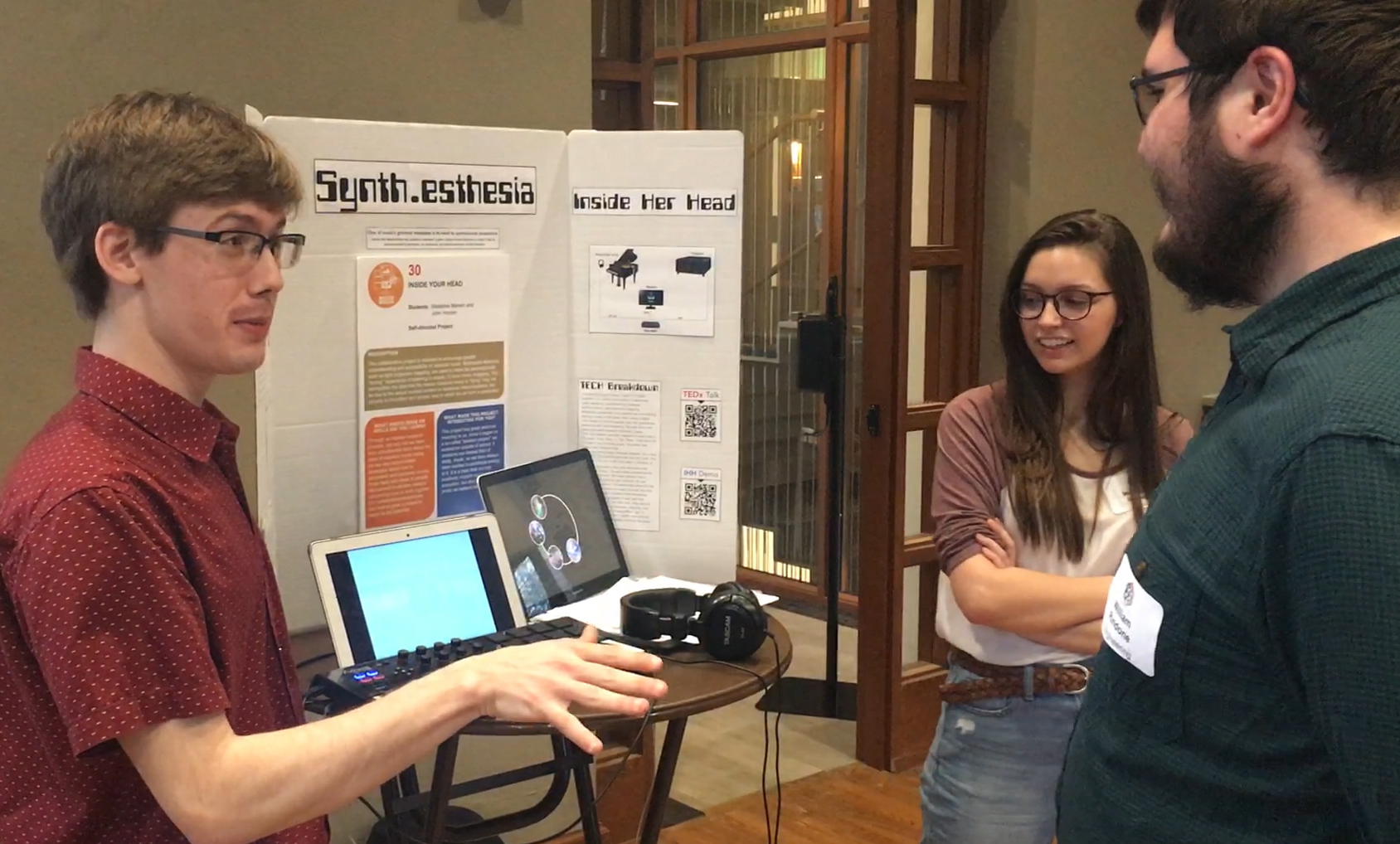 Description
This collaborative project is intended to encourage greater understanding and accessibility of classical music. Multimedia elements, such as light projection mapping, are used to make the stereotypically "boring" experience of listening to classic 12-tone music engaging. This exemplifies the idea that the reason classical music is "dying" may not be due to the actual musical content or audience misconceptions, but actually to the stilted and archaic way in which the art form is presented.
What knowledge or skills did you learn?
Through an intense research process, not only did we learn truly unbelievable facts about the state of classical music today, but we also accumulated strategies about how to accurately and concisely convey those facts and ideas to people. We learned invaluable lessons concerning how to work together in a collaborative experience, and how to grow a project to reach its full potential.
What made this project interesting for you?
This project has great personal meaning to us, since it began as a so-called "passion project" we worked on outside of school. It concerns our shared field of study, music, so we have always been excited to contribute energy to it. It is a topic that not only positively impacts our musical education, but also is an issue which we believe really matters.
---
CFT's Celebration of Learning Spotlight Interview
---
Inside Her Head Live Performance at Blair School of Music, Jan. 25, 2019
---
Madeline and John's TEDx Talk: Why Classical Music Can & Should Be Saved