The Smiler: A Case Study in Roller Coaster Safety
Student: Thomas Kozar                                                                                      Faculty: Stephen Ornes                                                                                      Course: Science Communication Tools and Techniques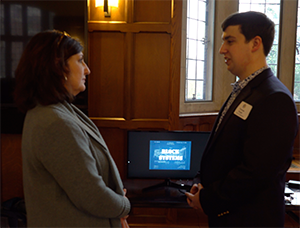 Description
Each year millions of riders brave the courses of the world's 5,000 roller coasters, but should passengers feel unsafe riding these behemoths of twisted metal and wood? In this video, I explore the basics of roller coaster safety through a case study of the high-profile crash of The Smiler in the United Kingdom.
What knowledge or skills did you learn?
As someone who had done very little work in visual mediums prior to this assignment, I learned a considerable amount about each step in each video production. One set of skills that I particularly enjoyed learning was the editing software in the Adobe Creative Cloud. While I just scratched the surface of what was possible with the software, it greatly increased the quality of my final product.
What made this project interesting for you?  
I absolutely love roller coasters! Nothing can quite compare to the adrenaline rush of a 300-foot drop or a large pop of ejector airtime. Creating this video was truly a project of passion for me. I never thought I would be able to bring this interest into my academics at Vanderbilt.