University Course – Design Thinking, Design Doing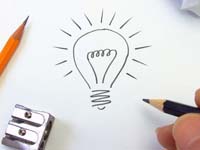 Design Thinking, Design Doing (UNIV 3350/5350) will provide an introduction to theories and practices of design. The design thinking elements of the course offer a critical understanding of methods for researching interactions between humans and the social and built environment, whereas the design doing elements teach us how to develop purposeful interventions that result in more meaningful and effective interactions. We will do design using a human-centered process while at the same we will think design as we examine what and how people can learn as engage in the design process.
The primary vehicle for student learning is participation in team-based design projects in the areas of education, business, and health. Our learning is supported through lectures, discussions, readings, in-class exercises, and through a series of formal design reviews that encourage reflection on students' process and their insights. Students will spend significant time observing, listening to, analyzing, storytelling, and otherwise engaging users as they develop and implement meaningful and transformative designs.
Please note: the undergraduate level of this course is open exclusively to juniors and seniors. 
Instructors

David Owens,  Professor of the Practice and Management and Innovation. Owens also holds secondary appointments in Engineering, Peabody and Medicine. In addition to current research on the innovation process, he has extensive industry experience: he served as CEO of Griffin Technology, he has consulted for NASA, The Smithsonian, Mars, LEGO, Wrigley, among other global organizations, and he has done design work for firms including Apple, Dell, Daimler Benz and Steelcase while working as a product designer at IDEO.
Course Overview
Key features:
This course is about design and what we can learn from design and by doing design. Students will generate context-responsive designs using a human-centered process, approaching design as inquiry, with a goal of understanding what we can learn (and how we learn it) about people in the context of their needs.
The course will focus on understanding users and the contexts, and then on articulating the users' needs in the form of an actionable design theory. We will also engage cycles of rapid experimentation, prototyping and testing with users. Our goal is not to find the solution, but rather to develop a solution that satisfies users' needs and the other constraints of the context.
The course projects are centered on the needs of a client (or need-knower). Students will spend significant time observing, listening to, analyzing, story-telling and otherwise engaging and learning from users on the path of developing and implementing a meaningful and transformative design.
Students will work in multi-disciplinary, multi-level teams on projects for real clients. Teams will deliver their designs by the end of the semester. We also anticipate students will use work in this course as a basis for their Immersion Vanderbilt course requirement. To this end, though a list of relevant projects will be made available, students are also be encouraged to propose projects for the course.
Degree requirements fulfilled:
College of Arts and Science: Elective credit towards the degree.
Peabody College:  Elective credit towards the degree for undergraduate students. Elective credit towards the degree for the following professional programs: 

Education Policy; 

Community Development and Action; 

International Education and Policy Management; 

Learning, Diversity, and Urban Studies; 

Reading Education; 

Learning and Design; Leadership and Organizational Performance; and Secondary Education

.
Blair School of Music: Elective credit towards the degree.
School of Engineering: Open Elective credit.
School of Medicine: Elective credit for the degree programs in Hearing and Speech Sciences.
School of Nursing: Elective credit toward the degree.
Graduate School: Elective credit toward the degree.