University Course – The Nation's Health: From Policy to Practice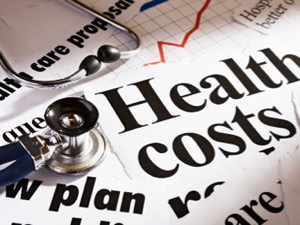 The Nation's Health: From Policy to Practice (UNIV 3325/5325) will prepare Vanderbilt students to be effective participants in debates over health policy by immersing them in the health policy environment and critically addressing taken-for-granted ideas about health. This multicultural university course is organized around big questions in the study of health disparities and domestic health policy with a particular focus on how health policy affects the lives of diverse Americans living in the Southern United States, sometimes in unexpected or unintended ways. Importantly, these big questions not only reflect major concerns in the academic literature but also the lives and concerns of Vanderbilt's racially and economically diverse student body. Through its explicit interdisciplinary design, the course will bring together studies of the policy process at multiple levels of government with social science on health disparities, policy advocacy, and health social movements. Students will also learn how to engage state legislators and popular audiences through the creation of policy briefs and op-eds.
Instructors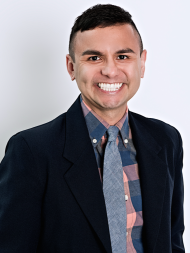 Gilbert Gonzales, Assistant Professor of Health Policy. Gonzales' research examines how state-level social policies and health reforms affect health and access to medical care in vulnerable families and children. His dissertation examined the impact of same-sex marriage laws on health insurance coverage among lesbian, gay, bisexual and transgender (LGBT) couples and their children. His research has appeared in the American Journal of Public Health, Pediatrics, JAMA and the New England Journal of Medicine.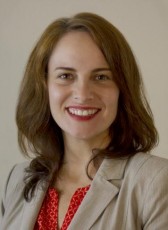 Tara McKay, Assistant Professor of Medicine, Health, and Society. McKay's research and teaching interests include medical sociology, gender and sexualities, global health and health policy. Her research examines the social, political and economic contexts that shape health and health policy with a focus on vulnerable populations in the US and Africa.
Course Overview
Key features:
This course is available to undergraduates as well as graduate and professional students. Graduate and professional students are limited to those in the MHS 4+1 Master's Program, the MPH Program in Health Policy and Peabody professional programs. Graduate and professional students should enroll in UNIV 5325.

This course will utilize a variety of learning techniques, including expert guest lectures, immersion learning and debate. The goal is to foster an environment of peer learning and collaboration as professionals and colleagues.
Students will learn how to critically address taken-for-granted ideas about health and will more fully understand how health disparities and health policy are linked in U.S. contexts.
This course immerses students in the process of collecting, analyzing and interpreting real data to make policy recommendations. Those recommendations will be communicated to a Tennessee state representative.
Students will visit the Tennessee State Capitol for a "day on the hill," which will include visits with state legislators, representatives of the governor's office, and bureaucrats working in the state health department.
Degree requirements fulfilled:
College of Arts & Science: Elective credit towards the degree.
Blair School of Music: Will count either toward the Social Science category or the academic elective category of the liberal arts core for the B.Mus. degree.

MHS major/minor: Will count towards the Health Policies and Economics concentration or as elective credit.
Peabody College: Will count toward the Social Science requirement in the liberal education core for undergraduate majors in H&OD, Cognitive Studies, Child Studies and Child Development.
Peabody Professional: Will count as a Theory course in the professional Master's program in Community Development and Action.
School of Medicine: Elective credit towards the Master of Public Health degree, and elective credit for the degree programs in Hearing and Speech Sciences.
School of Engineering: Open elective credit.