Graduate Student Positions


Application Deadline:  Friday, February 11, 2022.
Each year the Center for Teaching (CFT) hires a number of graduate students as part of its efforts to mentor and train graduate students, including those serving as teaching assistants or instructors of record here at Vanderbilt as well as those interested in developing teaching skills for future faculty careers. The CFT has several types of positions available for graduate students for the 2022-2023 academic year.
---
Graduate Teaching Fellows – GTFs lead sections of the Certificate in College Teaching program; consult with graduate students about their teaching; facilitate workshops for graduate students at TA Orientation and throughout the year; and assist CFT senior staff with various ongoing and short-term projects, including the creation of online resources for the Vanderbilt teaching community. The GTF position is a 12-month position carrying a $30,000 stipend and graduate student health insurance. Learn more about the GTF Program.
Teaching Affiliates – The primary responsibility for Teaching Affiliates is to lead a cohort of incoming TAs through 3-day synchronous and asynchronous workshops during August's TA Orientation. These workshops familiarize new TAs with the challenges and opportunities of working as TAs at Vanderbilt and help prepare TAs for the first few weeks of class. Cohorts are divided by discipline, and so the CFT seeks Teaching Affiliates from a wide variety of disciplines on campus. The Teaching Affiliate position is a 70-hour position, with most of those hours occurring in August 2022, carrying a $1,000 stipend.  See below for more information.
CiCT Facilitators will, alongside the GTFs, each lead a section of the CiCT program. Facilitators will read and prepare lesson plans, lead class sessions, and attend weekly meetings with the GTFs. When the CiCT program is in session (8 weeks per semester), the approximate workload will be between 5-10 hours/week. The CiCT Program Facilitator position carries a $3,000 total stipend, and we expect to hire two next year. See below for more information.
Questions?
Contact CFT administrative assistant Juliet Traub by e-mail or by phone at 2-7290.
Why apply for a position at the Center for Teaching?
The positions provide a great opportunity for professional development around teaching and mentoring.
Training associated with the positions extends and deepens exposure to research-supported teaching practices introduced in the Certificate in College Teaching and other CfT programs.
The CfT provides a supportive, collegial work environment.
Positions provide stipends and formal affiliation that can be incorporated into a c.v.
Testimonials from graduate students who have worked at the
Center for Teaching: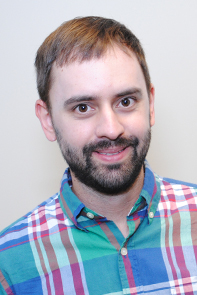 "In deep discussion, collaboration, and teaching practice with colleagues and mentors at the CFT, I grew as a teacher to become better equipped to tackle the social, political, and intellectual challenges of contemporary university teaching. These personal and professional experiences instilled a desire that remains with me today: to develop further as a scholar not only in my field, but also as teacher in my field."

Christian Ehret, Former Graduate Teaching Fellow
Assistant Professor, Integrated Studies in Education, McGill University

______________________________________________________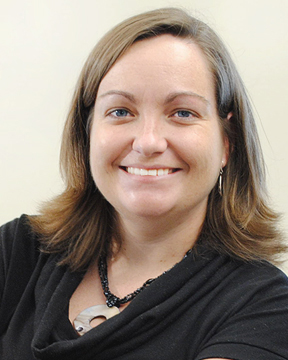 "Having the opportunity to focus on and talk about teaching and best practices and become familiar with research and the literature on the scholarship of teaching and learning is an invaluable experience for any future educator."
Lily Claiborne, Former Graduate Teaching Fellow
Senior Lecturer, Earth & Environmental Science Vanderbilt University
______________________________________________________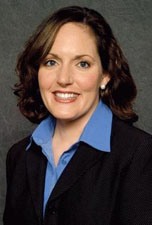 "I would strongly recommend the experience to graduate students in all fields because it will definitely develop marketable new skills, and it may open up new thinking about what kind of positions to seek."
Laura Patterson, former Teaching Fellow
Associate Professor of English and Director of Undergraduate Writing Programs, Seton Hill

---
Position Descriptions
Application Process
All materials must be submitted online using the form below with the exception of the letter of recommendation (see #4 below).
Application Letter

Indicate the position(s) for which you are applying. (You may apply for multiple positions using the same application.)
Discuss the qualifications, experiences, perspectives, and/or workshop ideas you would bring to the position(s) that would enrich the mission and services of the Center. Please include any interest and/or expertise you have in facilitating workshops, managing projects, working collaboratively on projects, or (for GTF applicants) consulting with peers or students. For our mission statement and more information about CFT services, please consult this website further.
Explain how you will contribute to the equity, diversity, and inclusion efforts at the CFT.

Curriculum Vitae: Include a list all courses you have taught or served as a TA for at Vanderbilt or elsewhere, and your duties for each.
Evidence of Teaching Effectiveness: You can submit up to three documents showing your effectiveness as a teacher, e.g. teaching statement, sample syllabi, copies of teaching evaluations, sample assignments, and so on.

Letter of Recommendation: This letter should be from a faculty member in your department addressing the qualifications listed for the position(s) to which you are applying. This letter should be sent via email to CFT administrative assistant Juliet Traub.
Strong candidates will be contacted in mid February to schedule an interview that will include a 5-7 minute teaching demonstration by the applicant. Appointments will be announced in April. We expect to hire four GTFs, eight Teaching Affiliates, and two CiCT Program Facilitators. These numbers may be subject to change.
Please contact Juliet Traub for more information.