New Spring Teaching Workshop Added: Course & Syllabus Design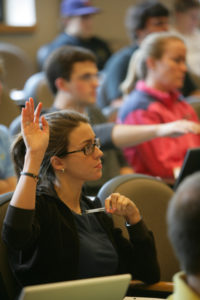 Demand for a workshop on Course and Syllabus Design among Vanderbilt Graduate Students has led the CFT to add a new Teaching Workshop to the Spring 2011 lineup.
On April 6, the CFT will offer the workshop which will introduce participants to basic tools and strategies for designing a course from the ground up.  Participants are encouraged to come to the workshop with a course in mind, and they will be guided through designing learning goals, choosing appropriate assessments, and crafting effective learning experiences for their course.
Discussions on how best to organize those materials into a working course syllabus, based on examples from various disciplines, will also be included in this Teaching Workshop.
Join us for this session! Register now.