CIRTL Network Online Courses on the College Classroom and Problem-Based Learning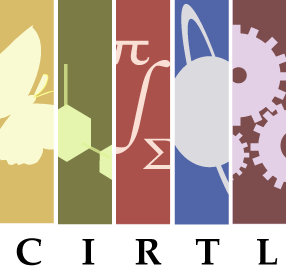 The Center for the Integration of Research, Teaching, and Learning (CIRTL) has announced their fall online courses on college teaching open to graduate students and post-docs in the sciences, engineering, and mathematics. These courses are interactive, synchronous, online learning experiences designed to prepare grad students and post-docs for future faculty roles. Course descriptions are included below. For more information, visit the CIRTL website.
The College Classroom
Instructor
Robin Greenler, UW Madison, Center for the Integration of Research, Teaching, and Learning
Schedule
Wednesdays, September 7, 2011- November 30, 2011
11:00-12:30 ET / 10:00-11:30 CT / 9:00-10:30 MT / 8:00-9:30 PT
Course Description
In this CIRTL Network course, students will learn the basics of effective teaching as well as ideas in the forefront of college education. Students will explore their teaching philosophy, design a course curriculum, learn how to monitor and investigate the effectiveness of the learning environment, and explore what it means to create an inclusive classroom environment that engages all learners.
An emphasis on a learning-centered classroom will provide students with a perspective that highlights the interconnected cycle of teaching, assessment, and learning such that they become reflective practitioners, viewing their classroom as sites for ongoing research into their own teaching. Open to graduate students in all STEM disciplines wishing to pursue college/university teaching.
Inquiry-based and Problem-based Learning in the College Classroom
Instructor
Bruce Herbert, Texas A&M University, Professor of Geoscience and holder of the EOG Chair in Teaching
Schedule
Wednesdays, September 7, 2011- November 30, 2011
2:50-4:30 ET / 1:50-3:30 CT / 12:50-2:30 MT / 11:50-1:30 PT
Textbook
Savory et al., 2007. Inquiry into the College Classroom. Anker Publ. Co. Bolton, Mass. ISBN-10: 1933371250 (Amazon).
Course Description
Integrating research and teaching remains one of the grand challenges for STEM education in universities and colleges. We will explore the use of inquiry-based and problem-based learning in the college classroom as one means to integrate research and teaching. Inquiry-based (IBL) and problem-based learning (PBL) is a student-centered pedagogy in which students learn about a subject in the context of complex, ill-structured, and realistic questions or problems.
Student work in this class will focus on developing a teaching as research project using IBL or PBL as the central theme of the project. The project could be focused on a range of questions such as instructional material design, evaluating IBL or PBL in the classroom or student misconceptions while engage in authentic questions or problems.