CFT Says Farewell to Kat Baker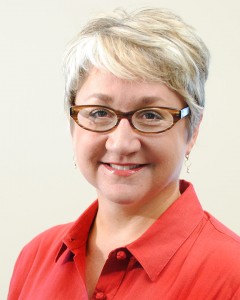 It's with mixed feelings that we announce that Kat Baker will be moving this summer to Louisville, Kentucky, for personal reasons and to pursue teaching opportunities. She will continue teaching at the Divinity School as an adjunct faculty member, and is also developing a consulting business.
Kat will leave a strong legacy at the CFT, where she served as a Graduate Teaching Fellow for two years, and later, as an Assistant Director for three. During her time here, Kat has led our contemplative pedagogy initiative—the first of its kind in the country–creating a working group, web guide and video (to be released on the fall).
In addition, she has supervised and mentored our Graduate Teaching Fellows; enriched our work in diversity and inclusive teaching, including this spring's Teaching Gender & Sexuality seminar; overseen our TA and new faculty orientations; and been a gifted and responsive consultant to instructors across the university. We'll miss very much her optimism, diligence, wisdom, and generosity of spirit–and wish her all the best in the ventures ahead.