Farewell from Allison Pingree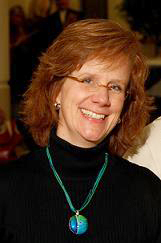 To the Vanderbilt Community:
As some of you already may know, I've accepted a position at the Harvard Kennedy School as Director of Professional Pedagogy, effective September 1, and thus will be stepping down as Director of the Center for Teaching here at the end of July.
This position offers me an exciting opportunity to start a new chapter in my professional life, returning to what got me into faculty development in the first place:  one-on-one coaching and consultations, and leading teaching seminars and workshops.  I'll be working in a program called SLATE (Strengthening Learning and Teaching Excellence), which focuses on pedagogy, curriculum design and assessment for the teaching that's done at the Kennedy School.
My colleagues and I have been working hard here over the past month to enable a transition that is as smooth and supportive as possible for the CFT.   At my recommendation, Vice Provost Timothy McNamara has appointed Derek Bruff to become Acting Director on August 1, so the Center will be in good hands.  Over the course of the eight years Derek has been at the Center (two as a grad student, and six as Assistant Director), he's developed a wealth of experience, wisdom and expertise.  I'm confident that he'll keep the Center moving forward very successfully, with support from all of the staff here, and from the broader university community.
It will be enormously difficult to leave Nashville and Vanderbilt after being here for 13 years; I have loved working with remarkable colleagues, and have benefited profoundly from the strong support, mentoring and colleagueship of the entire university community.   I look forward to staying in touch and watching great new developments emerge at the Vanderbilt CFT!
All best,
Allison Pingree