Join the CFT's Teaching Certificate Program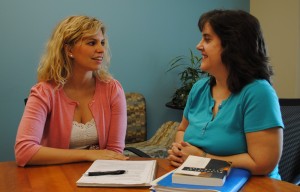 The CFT's Teaching Certificate Program is a self-guided program designed so that Vanderbilt graduate students, professional students, and post-doctoral fellows have an opportunity to develop and refine their teaching skills through three cycles of teaching activities, each consisting of inquiry, experimentation, and reflection phases.
In the first cycle – which is accepting applications now – participants focus on one or more teaching practices to develop and refine. By preparing a teaching statement, participating in CFT workshops, undergoing a classroom observation sequence and then reflecting on their experiences, participants build a strong foundation of understanding and practice in basic teaching practices – which is advantageous in today's increasingly competitive academic job market.
Applications for Cycle One are being accepted until January 31, 2012.
Once you have applied, we ask that you make plans to attend one of our Spring Orientation Sessions. These are scheduled for: Tuesday, January 24 at 4:00pm, Friday, January 27 at 10:00am, or Thursday, February 2 at 3:00pm.