The CFT Welcomes New Assistant Director Cynthia Brame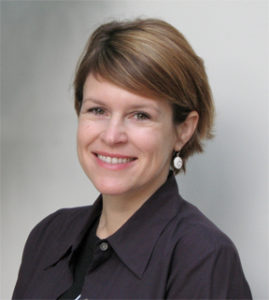 We're excited to announce the upcoming appointment of Cynthia Brame as a new assistant director at the CFT.  Cynthia is currently an associate professor of biology at Centenary College in Shreveport, Louisiana, and will begin here at the CFT in July.  Cynthia received her B.S. from Centre College and her Ph.D. in pharmacology here at Vanderbilt.  At Centenary, Cynthia has taught a variety of courses in the biology program, including cell biology, genetics, and the biology of cancer.
Cynthia approaches her teaching with a spirit of experimentation and innovation.  She helped develop and assess a series of inquiry-based labs for her genetics course, and published this work in the journal CBE—Life Sciences Education.  She has collaborated with colleagues from several disciplines, including philosophy, computer science, and dance, to develop interdisciplinary content to integrate into biology courses.  And she's been an active member of the Centenary College faculty, having served on committees tasked with revising the college's core curriculum and the department's biology major. Cynthia has also mentored over a dozen students in undergraduate research experiences.
Cynthia's experience teaching biology, as well as her expertise in inquiry-based teaching, curriculum design, undergraduate research, and other topics will enhance the CFT's ability to support science teaching at Vanderbilt.  We look forward to introducing her to colleagues across the campus this summer and fall.