Remembering Jack Venable
by Allison Pingree, former CFT Director (1998-2011)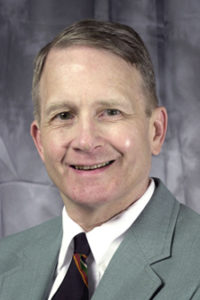 Jack Venable, who passed away earlier this week, was a true champion of the Vanderbilt Center for Teaching.  He oversaw its creation within the College of Arts and Science in 1986, and later its transformation into a university-wide resource.
Jack hired me in the spring of 1998.  From our first meeting, and through the many years we worked together, he was a remarkable mentor.  He endured (and even seemed to enjoy) my long lists of questions, patiently offering answers seasoned with pragmatic advice and entertaining anecdotes.   He worked tirelessly to build a strategic plan and strong infrastructure for the Center so it could grow to serve the entire university over time, allowing us to expand our staff, and setting aside funding for future space and resources.
In very real ways, then, the vitality and impact of today's Center for Teaching owe a great deal to Jack's vision and advocacy.   Few people have known, loved and served Vanderbilt University as fully as Jack–and the Center for Teaching is lucky to have been a beneficiary of those gifts.