An Introduction to Evidence-Based Undergraduate STEM Teaching – Starts October 6th
by Derek Bruff, CFT Director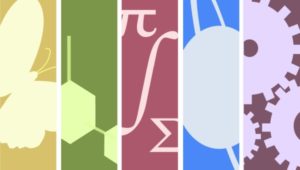 I'm very pleased to announce that the free, seven-week, online course "An Introduction to Evidence-Based Undergraduate STEM Teaching" is now open for enrollment. The course is designed to provide graduate students and post-doctoral fellows in the STEM disciplines (science, technology, engineering, and mathematics) who are planning college and university faculty careers with an introduction to effective teaching strategies and the research that supports them. Although aimed at future STEM faculty, we expect that current STEM faculty will find the course interesting and useful, too. The course starts October 6th and runs for seven weeks.
The course will draw on the expertise of experienced STEM faculty, educational researchers, and staff from university teaching centers, many of them affiliated with the Center for the Integration of Research, Teaching, and Learning (CIRTL), a network of 22 research universities collaborating in the preparation of STEM graduate students and post-docs as future faculty members. Funding for the course has been provided by the National Science Foundation through a grant to four CIRTL Network institutions: Michigan State University, the University of Wisconsin-Madison, Boston University, and Vanderbilt.
Vanderbilt has taken a lead role in the course, with course design and content development by Center for Teaching staff and graduate students, production and technical support from the Vanderbilt Institute for Digital Learning, and a number of Vanderbilt STEM faculty and graduate students sharing their teaching experiences through interviews and case studies. Thanks to all who have been involved for the great work they have put into the course over the last year. I'm very proud to be part of the team launching this course this fall.
Visit the course description page for more information and to enroll. You can follow the course on Twitter (@CIRTLMOOC, #STEMTeaching) or send questions via email (mooc@cirtl.net). And please feel free to share information about this course with colleagues, especially graduate students, who might be interested.