An Introduction to Evidence-Based Undergraduate STEM Teaching – Starts Today!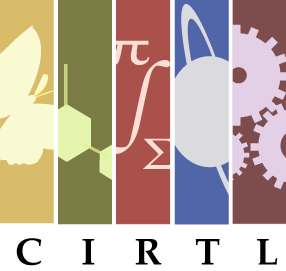 "An Introduction to Evidence-Based Undergraduate STEM Teaching" is a free online course that begins today. The course is a production of the Center for the Integration of Research, Teaching, and Learning (CIRTL), a network of 22 research universities, including Vanderbilt, collaborating in the preparation of STEM graduate students and post-docs as future faculty members.
Vanderbilt Center for Teaching staff and graduate students are taking lead roles in the course, and Vanderbilt faculty are featured prominently in several modules, including Shane Huston (Physics), Kathy Friedman (Biological Sciences), and Anita Mahadevan-Jansen (Biomedical Engineering). For example, here's Shane Hutson discussing the role of misconceptions in teaching physics:
The course will provide graduate students and post-doctoral fellows in the STEM disciplines (science, technology, engineering, and mathematics) who are planning college and university faculty careers with an introduction to evidence-based teaching practices. Participants will learn about effective teaching strategies and the research that supports them, and they will apply what they learn to the design of lessons and assignments they can use in future teaching opportunities. Those who complete the course will be more informed and confident teachers, equipped for greater success in the undergraduate classroom.
The seven-week course will be highly interactive, with many opportunities for peer-to-peer learning. Learning communities are at the heart of CIRTL's activities, and this open, online course is intended to foster a large, healthy learning community of those interested in undergraduate STEM teaching–including current STEM faculty.
The course will draw on the expertise of experienced STEM faculty, educational researchers, and staff from university teaching centers, many of them affiliated with CIRTL. Course design has been led by Vanderbilt, Michigan State University, Boston University, the University of Wisconsin-Madison, and the University of Colorado-Boulder. Production support for the course has been provided by the Vanderbilt Institute for Digital Learning, and the course is based on work supported by the National Science Foundation under Grant No. 1347605.
You can still enroll in this free open online course here.