Junior Faculty Spotlight: Nicolette Kostiw
Each month, the CFT highlights the work of our Junior Faculty Teaching Fellows. This month, Nicolette Kostiw, Center for Latin American Studies, talks about her teaching philosophy and interests.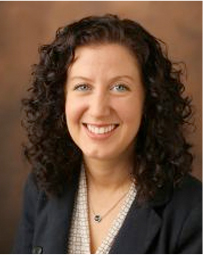 I have a PhD in History and my specialization is nineteenth-century Brazil. My research examines the end of slavery in Brazil, looking specifically at the ways in which former slaves and their children navigated the country's transition into the post-emancipation era. I teach the three core courses for Latin American Studies majors, minors, and graduate students: LAS 2101 (Introduction to Latin America), LAS2102 (Introduction to Brazil), and LAS 4901/5901 (Latin American Studies Seminar). I'm entering my second year of teaching and, methodologically, want to focus on active learning strategies. I'm also a digital humanities advocate and I continually aim to better integrate historical research and technology in the classroom.