Latest Ed Tech Podcast Features John Sloop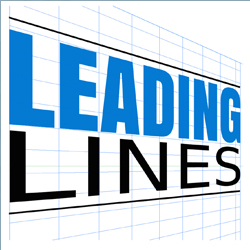 The latest Leading Lines episode takes an audio segment from a panel on teaching with podcasts that the Vanderbilt CFT hosted last fall. The focus of the panel was student-produced podcasts, that is, podcast episodes made by students as part of course assignments. One of the panelists was John Sloop, professor of communication studies at Vanderbilt, vice provost for digital learning, and also a co-producer of Leading Lines. In this episode, we get to hear from John about his own teaching in communication studies, and his experiments with teaching with podcasts.
For more on teaching with podcasts, have a listen to Episode 27 of this podcast, which features an interview with Gilbert Gonzales, health policy professor here at Vanderbilt. Gilbert shares his experiences with student-produced podcasts.
---
To listen to this and other episodes, visit the Leading Lines website, search for "Leading Lines" in iTunes, or subscribe via RSS.  You can also follow us on Twitter, @LeadingLinesPod.