From the Director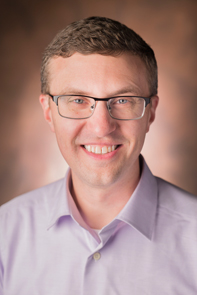 It finally feels like summer here at the CFT. We're open all summer, but the pace is slower than the academic year, with more time for writing and reflection, planning and preparing. We're looking ahead to the coming year and, in fact, to the next five years, as we engage in listening sessions around campus in support of our strategic planning efforts.
Summer took a while to get here, however, given all that we had going on in May. Right before commencement, we hosted a three-day Course Design Institute in which 15 faculty instructors designed or redesigned courses on the theme "Students as Producers." I'm excited to see what their students produce next year in response to the creative and intentional assignments developed by institute participants.
Later in May, more than two dozen graduate students and postdocs participated in summer intensive versions of our Certificate in College Teaching and Certificate in Humanities Teaching and Learning programs. I enjoyed seeing our whiteboards filled with notes on teaching and learning, reflecting the engaged conversations the participants had with each other and with the Graduate Teaching Fellows leading these sessions.
In July, we'll welcome a new Assistant Director to the CFT to coordinate our certificate programs and other offerings for graduate students and postdocs. Heather Fedesco joins us from Colorado College, where she was a Mellon Foundation pedagogy researcher exploring student motivation and learning. Prior to that, Heather taught in the Brian Lamb School of Communication at Purdue University and served as a post-doctoral research associate at the Center for Instructional Excellence at Purdue.
Also joining the team this summer is Grant Neal, our new Lead Instructional Technologist. Grant comes to us from 2U, where he helped instructors make revisions to existing online courses. Prior to that, Grant supported online instruction at Trevecca Nazarene University and Cumberland University, among other institutions. Grant will be a key member of the CFT's Brightspace support team, helping instructors use Brightspace to enhance their on-campus teaching.
In other staff news, I'm happy to announce a promotion to Associate Director for Cynthia Brame in recognition of her work with the Vanderbilt teaching community, her leadership of CFT programs, and her scholarship in teaching and learning. Please join me in congratulating Cynthia and in welcoming Heather and Grant to Vanderbilt.
Enjoy your summer! I hope it's somehow both relaxing and productive. And please let us know if we can help you as you prepare for the fall.
Derek Bruff, PhD
Director, Vanderbilt Center for Teaching