Junior Faculty Spotlight: Sophie Bjork-James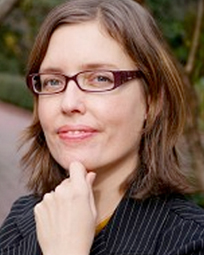 Each month, the CFT Newsletter highlights the work of our Junior Faculty Teaching Fellows. This month,
Sophie Bjork-James
,
Anthropology,
talks about her eaching philosophy and interests.
---
I teach anthropology classes on reproductive politics, race and racism, and climate change. Modeling how to engage in controversial conversations in productive ways is thus a focus of my teaching. As an educator I understand my responsibility is to provide students with tools to develop the critical thinking skills needed to understand—not simply reduce—complexity. I encourage students to develop new insights into the social and political worlds they find themselves in, to better understand how power operates in material and symbolic ways, and to develop intellectual confidence and writing skills. By focusing on an approach to learning where students produce and not just consume knowledge, I seek to inspire an active interest in contemporary social problems.
I often assign ethnographic research projects related to course themes, where students are responsible for designing a unique research project involving participant observation and interviews. This gives students the opportunity to gain experience completing original research and placing their own unique data within a broader theoretical argument. In turn, this makes course themes come to life in memorable ways. When appropriate, I organize in-class skype interviews with ethnographers or practitioners so that students feel as though they are active participants in an intellectual community that extends beyond the classroom. And I try to bring students out of the classroom for fieldtrips whenever possible.
One of my favorite assignments is to have students produce digital media projects in lieu of course papers. This allows students to conduct the same types of intensive research and analysis as for a traditional paper, but then includes additional learning around digital media design. Students learn to use storyboards to scaffold their argument and evidence into a narrative and then produce a video, podcast, or interactive website around that scaffold. Given the media-saturated environments we reside in today, providing students with skills to engage and contribute to the media environments they find themselves in is an important focus of my teaching.