Junior Faculty Spotlight: Yuankai (Kenny) Tao
Each month, the CFT Newsletter highlights the work of our Junior Faculty Teaching Fellows. This time,
we highlighted
Yuankai Kenny Tao
,
Biomedical Engineering
, who talks about his teaching philosophy and interests.
---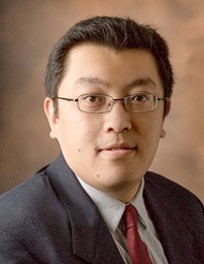 I have been an Assistant Professor of Biomedical Engineering at Vanderbilt University since 2016. I am the director of the Diagnostic Imaging and Image-Guided Interventions Laboratory (DIIGI Lab) and I have a secondary appointment in the Department of Ophthalmology and Visual Sciences. I received my BSE, MS, and PhD in Biomedical Engineering all from Duke University and completed my postdoctoral training in Electrical Engineering and Computer Science at MIT. My research is focused on the development of novel optical imaging systems by leveraging technologies in engineering and biomedical sciences to create multimodal imaging tools for the clinical diagnosis and treatment monitoring of pathologies in ophthalmology, gastroenterology, and oncology.
Optical imaging techniques are particularly attractive for visualizing tissue morphology, biological dynamics, and disease pathogenesis because they allow for noninvasive access to subcellular-resolution diagnostic information. Optical coherence tomography (OCT) is a novel imaging modality that allows for fast, noncontact, high-resolution volumetric imaging of weakly scattering tissue. Two-photon microscopy (TPM) has advantages of high resolution, molecular-specificity, and improved imaging depth and contrast over conventional white-light and fluorescence microscopes, enabling endogenous and exogenous contrast imaging in both in vivo and ex vivo specimens. Finally, functional optical imaging techniques, such as spectroscopy and Doppler velocimetry, enhance optical contrast by detecting properties of tissues, such as oxygenation and blood flow, that are correlated with cellular metabolism and early indicators of disease.
---