Journal club: Understanding good practices for fostering undergraduate research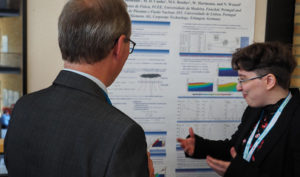 Many faculty consider undergraduate research to be the pinnacle of an undergraduate career, and departments across Vanderbilt provide opportunities for students to pursue a variety of research. As Immersion Vanderbilt matures, this commitment is only likely to grow.
How do we foster productive research experiences for our students? What are good practices for helping students understand the research process, learn from their mistakes, and share their results with a larger audience?
In this learning community, we will explore the literature on undergraduate research, focusing on factors that we can influence as educators and mentors. The learning community will have a journal club-like structure, where we read one or two research articles for each meeting and discuss the implications for our practice.
If you are interested in participating, please provide your contact information here. CFT Associate Director Cynthia Brame will reach out to you the week of January 13 to identify a time for the group to meet.