Apply to be a Junior Faculty Teaching Fellow!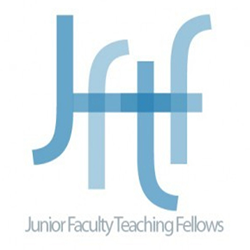 We are now accepting applications for the 2020-21 Junior Faculty Teaching Fellows program. The program is designed to help you:
Build understanding of principles of learning to inform your teaching
Stock your teaching toolkit with new skills and approaches
Develop a framework for course design
Build teaching community
Junior Faculty Teaching Fellows receive $2000 in research funds to be used to enhance their teaching. Tenure-track and non-tenure track, full-time faculty who will be in their second through sixth year in 2020-2021 are eligible to apply.
 Application Deadline: Thursday, April 30th
For more details on the program or to apply, visit the JFTF webpage.