Junior Faculty Teaching Fellows
Overview
The Center for Teaching's Junior Faculty Teaching Fellows program offers its fellows many opportunities to enhance their teaching and be active members of a teaching community at Vanderbilt.
Fellows will be provided with a structured set of professional development activities designed to help them refine their teaching skills and learn to teach more efficiently.
They will benefit from engaging in these activities in a community of other teachers, including past Junior Faculty Teaching Fellows, senior faculty mentors and CFT senior staff.
Fellows will also receive $2000 in research funds each to be used to enhance their teaching. Funds may be used in various ways to enhance teaching at Vanderbilt, including purchasing books, materials (such as case studies or lab equipment), or educational technology; traveling to conferences that address teaching; supporting speakers or external collaborators; or supporting graduate or undergraduate assistants for course development.
"New faculty typically over-prepared lectures, taught defensively so as to avoid public criticism, and had few plans to improve their teaching."
—Robert Boice, The New Faculty Member
Program Activities
Fellows will engage in a variety of program activities sequenced to develop and refine their teaching skills over the course of the year.  These activities will help you make more effective and efficient use of your time on tasks you will be doing anyway—designing courses, planning lessons, and reflecting and writing about your teaching.
Seminar on Teaching and Learning—Each semester, half of the fellows will participate in a six-session seminar that has two purposes.  First, it is dedicated to exploring important dimensions of the scholarship on teaching and learning so as to inform the fellows' development as scholar-teachers.  Second, it will involve practical work to (re)design a course that the participating fellows will offer in the near future.
Individual Consultations—You'll meet regularly with CFT teaching consultants to reflect on your teaching. The first consultation will provide an opportunity for you and your consultant to design a customized development plan.  These conversations can be based a variety of consultants the CFT offers, including course design, observations, student evaluations, mid-semester Small Group Analyses with your students, video consults, and teaching statement consults.  A full list of our consulting services is available here.
Teaching Visits—You'll visit the classrooms of both senior faculty and your peers in the fellowship to observe them teach, meeting afterwards to discuss their teaching choices with them. These visits are not intended to be critiques of the host's teaching.  Instead, they are opportunities for the Fellows to reflect on their own teaching choices in response to the teaching choices made by the host in a concrete teaching context.
Dinner Discussions—You and the other Fellows will meet over dinner twice a semester to share experiences with each other and with senior and junior faculty mentors on subjects including teaching as scholarship, how to teach for successful reappointment and tenure, connecting your research to teaching, and developing academic leadership. Please note that dinner plans may be modified in light of COVID-19 conditions.
Dinner Reflection—At the end of the year, you'll have a chance to reflect on your growth as a teacher with CFT staff and your colleagues in the program.
Together these events require a time commitment of approximately forty hours, including time for preparation.

"My CFT consultation reinforced the things that were going well and provided suggestions for improvement. Students recognized and appreciated the modifications for the second half of class."
—Assistant Professor, Social Sciences
Why Participate?
Research by Robert Boice (Advice for New Faculty, 2000) and others indicates that junior faculty often find teaching the most challenging and time-consuming part of their jobs.  Engaging in a structured set of professional development activities will help you become what Boice calls a "quick starter" in your faculty career.
The Junior Faculty Teaching Fellows program is designed to help you:
Build understanding of principles of learning to inform your teaching
Stock your teaching toolkit with new skills and approaches
Develop a framework for course design
Build teaching community
A 2006 survey of Vanderbilt faculty indicated that more than a third of tenure-track faculty spend more than 40% of their work time on teaching.
"The JFTF is as energizing and edifying as it is useful to the always already unstable world of untenured faculty members, particularly as an open space for contemplation—for listening, learning, applying, and experimenting….   The JFTF gives us the reason and motivation to set aside time to think together… not just to think about, but to think with one another about our teaching goals at Vanderbilt.  The JFTF provides us with a model classroom to advance our own classroom experiences, to help us more effectively think with our students." —Christin Essin, Assistant Professor of Theatre History
The program's value is also indicated by the willingness of individual schools to supplement Provost funding to support additional fellows when merited. In 2021-2022, both Arts & Science and School of Nursing are providing additional support for the program.
"Vanderbilt is known for providing a world-class education to its st
udents, and that is why we are so invested in supporting, developing, and training our junior faculty to be exceptional teachers. The Junior Faculty Teaching Fellows program is an incredible resource to help faculty improve their teaching and more effectively reach their students." —Dean John Geer 
Eligibility
The Junior Faculty Teaching Fellowship is open to all full-time, VU-employed (Provost-reporting) and VUMC-employed faculty who have been at Vanderbilt between one and six years. We give preference to applicants without tenure, but exceptions are made. In alternate years, including 2021-2022, the School of Nursing supports a cohort of Nursing faculty, and VUSN faculty are encouraged to apply for this cohort. For more information, contact Cynthia Brame or Betsy Kennedy.
---
"We focus on evidence-based practice in the content that we teach, but I never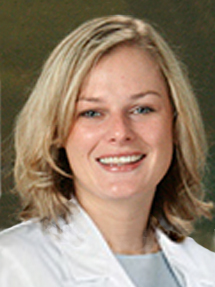 realized there was evidence for how we teach. Participating in JFTF introduced me to a whole new category of literature on teaching and learning. The fellowship gave me a group of colleagues who were also interested in exploring this subject [through] readings and helped me to brainstorm how to apply these readings to my teaching." —Anna Richmond, School of Nursing
---
"The JFTF program provides an opportunity for select faculty members to network, stretch their teaching goals, and explore best practices in teaching. Each JFTF participant has made great strides in professional teaching growth. Concurrently, the investment in faculty teaching is ultimately an investment in our students.  It is a "no brainer" to continue to support the program." —Mavis Schorn, School of Nursing.
---
Application Process
Applicants should submit the following items through the submission form below.
Application Letter – A letter describing how participation in the program will support the applicant's growth as a teacher.  This letter should describe the applicant's past teaching experiences, and identify the applicant's strengths as a teacher and areas for future improvement. The letter should also include a description of a course to be designed (or redesigned) during the applicant's year in the program, as well as ideas for using the $2000 in funds provided by the program.  Potential uses include books on university teaching, educational technology purchases, research assistants for course design work, and funds for traveling to teaching conferences.
Teaching Statement – A brief statement of teaching philosophy that reflects the applicant's current approaches to teaching. This document need not be as refined as one used for tenure and promotion, but should communicate the applicant's perspectives on teaching and methods of enhancing student learning.
Letter of Support – A letter of support from the applicant's department chair (or dean for applicants from schools without departments).  This letter should indicate the chair's (or dean's) approval of the applicant investing the time required by this program as well as any measures that will be taken to complement the support provided to the applicant by the program.
Curriculum Vita – The applicant's CV should be submitted as well.
Since the CFT promotes teaching as an ongoing and collaborative process of inquiry, experimentation, and reflection, applicants will be selected primarily on the basis of how participation in this program will benefit their individual professional development trajectories.  The current quality of applicants' teaching skills is less important than their interest in developing those skills through this program.  Preferences will be given to those applicants who have prospects for long-term impact on Vanderbilt students and the broader Vanderbilt community.
The selection process for the Junior Faculty Teaching Fellows program is confidential, and selection decisions will be made by the Junior Faculty Teaching Fellows Committee described below.
Application Form
Junior Faculty Teaching Fellows Committee
A standing committee is charged with reviewing applications for the program and with advising on program development. For 2021-2022, the committee consists of the following members:
Cynthia Brame, Associate Director of the Center for Teaching and Senior Lecturer of Biological Sciences (chair)
Joe Bandy, Assistant Director of the Center for Teaching and Senior Lecturer of Sociology
Derek Bruff, Director of the Center for Teaching and Principal Senior Lecturer of Mathematics
Tracey George, Vice Provost for Faculty Affairs (ex officio)
Haoxiang Luo, Associate Professor of Mechanical Engineering
Brenda McKenzie, Associate Professor of the Practice of Leadership, Policy, and Organizations
Courtney Pitts, Associate Professor of Nursing
Jermaine Soto, Director of Faculty Development
For More Information
Questions about the program or the application process?  Contact Cynthia Brame, Associate Director, Center for Teaching.