BOLD Fellows Celebration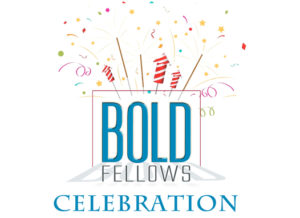 This May, our Blended and Online Learning Design (BOLD) Fellows shared their projects with the Vanderbilt community and beyond during an online celebration hosted by the Center for Teaching. BOLD Fellows develop online learning materials to address a teaching problem in a course taught at Vanderbilt and gather data about its implementation.
Fellows from fields as diverse as biomechanical engineering, hearing and speech sciences, psychology, and history presented their projects, which targeted a variety of learning outcomes, including development of creative historical imagination, improvement of scientific writing skills, and core coding skills. As a result of some of these projects, students were able to watch instructional videos about engineering concepts and apply these principles to biomedical applications, participate in the online annotation of peer-reviewed literature to learn effective scientific writing strategies, and use graphing software to help predict and identify assumptions in experiments.
The Fellows' evaluations indicated that often, students were more engaged, more confident in the material, and more knowledgeable. The Fellows have described their projects, some of which are ongoing, in the BOLD gallery. 
The CFT thanks the presenters and their faculty mentors:
Christina Davis working with David Weintraub, Professor of Physics and Astronomy
Maria Gorchichko working with David Ernst, Professor of Physics and Astronomy
Ethan Joll working with Dave Merryman, Professor of Biomedical Engineering
Deborah Levy working with James Booth, Professor of Psychology Sciences
Erika Nelson working with James Hudnut-Beumler, Professor of History
Christopher Stachurski working with Susan Verberne-Sutton, Senior Lecturer, Chemistry
Shih-Yuan Liang working with Melanie Schuele, Associate Professor of Special Education, and Heather Gillum, Adjunct Associate Professor of Special Education