An Introduction to Online and Hybrid Teaching, an Online CFT Workshop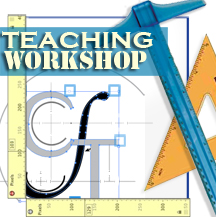 Are you looking for ideas for how to engage your students this fall? How to structure prompts that promote asynchronous interaction, and how to manage your class during synchronous meetings? This workshop will provide an introduction to promoting both asynchronous and synchronous interaction in your fall courses. The workshop has two components:
an asynchronous, online component, presented in Brightspace, that shares key principles for online and hybrid teaching and models examples of how to engage students asynchronously,
a synchronous component, facilitated in Zoom, that shares ideas and models examples of pedagogies that can work in an online or hybrid course.
The asynchronous component will take 2-3 hours and is essential preparation for the 1.5 hour synchronous session.
We are offering the synchronous session four times in July. Register for the Zoom session of your choice using the links below. Please note that each Zoom session is limited to 25 participants. About a week before the Zoom session you choose, you will receive a link to the online materials and an invitation to the Zoom session.
We look forward to working with you! Questions? Contact Cynthia Brame at Cynthia.brame@vanderbilt.edu.
To register, select ONE of the following Zoom sessions and follow the link:
Monday, July 27, 11:30 a.m. – 1:00 p.m. – Full!
Wednesday, July 29, 11:00 a.m. – 12:30 p.m. – Full!
Please note that this workshop is open to all Vanderbilt faculty and instructors of record.