Upcoming Workshop: Self-Compassionate Teaching: Putting on your Oxygen Mask First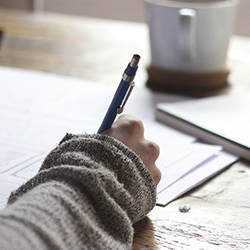 The pandemic has impacted the teaching and learning experiences of both faculty and students. This interactive workshop will provide a space for faculty to pause and focus on themselves. We will offer an overview of self-compassion and practical ways to apply it to daily life; including a facilitated discussion on how this applies to teaching. Representatives from the Student Care Network will also share helpful resources. Questions? Contact julaine.fowlin@vanderbilt.edu.
Facilitators: 
Julaine Fowlin, Assistant Director, CFT
Rebecca, Sandhu, Postdoctoral Fellow, University Counseling Center
Samantha York, Academic Skills Coach, Center for Student Wellbeing
Date: January 22, 2021
Time: 1:00 – 2:00 pm
Location: A Zoom link is included in the confirmation email.