Spring Science Teaching Lunch Series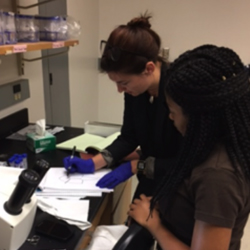 The Science Teaching Lunch series resumes in Spring 2021, typically meeting on the third Friday of the month from 12-1. In these lunches, we invite faculty to discuss common teaching challenges and to seek ideas and solutions from colleagues and the literature on science teaching and learning—in the past, over lunch, but now, over Zoom.
 This semester, the lunches will start with "Hits and Misses," which will be an opportunity for participants to share successes and challenges from their pandemic teaching, either to let others know what is working in their hands or to get ideas to make their efforts more successful. This informal conversation will be followed by a more focused discussion of a particular teaching-related resource. The topics will be:   
Fostering student metacognition
Feb 19, 12-1
Maximizing student attention in class
March 26, 12-1 (note: fourth Friday of the month)
Teaching problem-solving
April 16, 12-1
Email Cynthia Brame at Cynthia.brame@vanderbilt.edu for Zoom information.