Leading Lines Podcast Features Jesse Stommel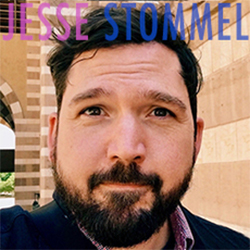 Jesse Stommel is an author, speaker, and teacher with a focus on education, critical digital pedagogy, and documentary film. He's the co-founder of the Digital Pedagogy Lab, a fantastic professional development workshop for those interested in critical digital pedagogy. He's also the co-founder of Hybrid Pedagogy, the journal of critical digital pedagogy. And he's the co-author of An Urgency of Teachers: The Work of Critical Digital Pedagogy.
You can hear this podcast episode, as well as others you've missed, by visiting the Leading Lines website, searching for "Leading Lines" in iTunes, or subscribing via RSS. You can also follow us on Twitter, @LeadingLinesPod.
.
.
.
.