Upcoming Workshop: Teaching with Top Hat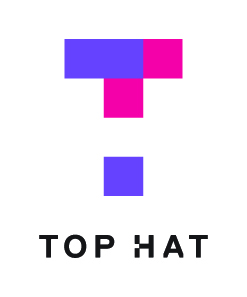 Date: Thursday, August 12th
Time: 2:00pm – 3:00pm
Location: Zoom
Facilitator: Rhett McDaniel, CFT assistant director
Guest Faculty: Jesse Blocher, associate professor of the practice of data science and finance
In this session you'll hear about Top Hat, Vanderbilt's student polling application. Top Hat allows you to ask multiple question types, receive responses, and generate discussions with real-time feedback and gradebook integration with Brightspace. Learn how you can use live polling to gauge student understanding during class and how both you and your students can better prepare for upcoming class meetings by using Top Hat's asynchronous capabilities.
Jesse Blocher, associate professor of the practice of data science and finance at the Owen graduate school of management will share with the group some of the ways he has successfully used Top Hat for his classes.
REGISTER (A Zoom link is included in the confirmation email.)
Open to Vanderbilt Faculty, Graduate Students, & Postdocs
---
.
.
.
.