From the Executive Director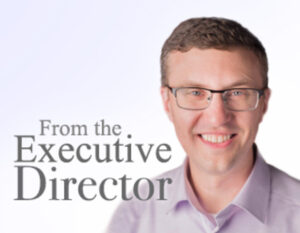 by Derek Bruff, executive director, Vanderbilt Center for Teaching
Vanderbilt's return to the classroom this fall isn't going exactly as we might have predicted or hoped back in June, given the changing conditions of the pandemic. However, between Vanderbilt instructors' experience with adaptive teaching last year and an impressively high vaccination rate for the Vanderbilt community, I am still optimistic about the coming academic year. We can continue to confront the changing conditions of teaching with resolve, creativity, and compassion.
Last year was certainly a challenging one, both for the Vanderbilt teaching community and for the CFT. That's one reason I'm excited to share the CFT's 2020-21 Year-in-Review. I'm honored at the trust the university teaching community placed in the CFT during the first phases of the pandemic, and I am proud of the work my CFT colleagues accomplished. See the Year-in-Review to learn about the many ways the CFT supported the teaching mission of the university last year.
As we start this new academic year, I want to highlight a new resource at the Center for Teaching. This August, we opened a new Digital Media Lab in the Digital Commons building at 1101 19th Avenue South. You can read about the Digital Media Lab elsewhere in this newsletter. If you have an interest in using audio or video in your instruction, you will learn a lot from the Digital Media Lab.
The CFT's digital media services wouldn't be possible without the two newest members of our staff, digital media specialists Tracye Davis and Seth Shepherd. Tracye has a degree in mass communication from Jackson State University and previously worked at Mississippi Public Broadcasting and Howard University. Seth has a degree in journalism and cinema studies from UT-Knoxville and comes to us from the Nashville Public Library. We're glad to have them on staff at the CFT.
That staff includes an expanded Brightspace support team, thanks to the addition of a new instructional technologist position this summer. That has, in turn, enabled the CFT to expand its Brightspace support hours to seven days a week. We now provide email (brightspace@vandebilt.edu) and phone (615-322-0200) support Sunday 5pm to 11pm, Monday through Friday 7am to 11pm, and Saturday 9am to 5pm.