From the Executive Director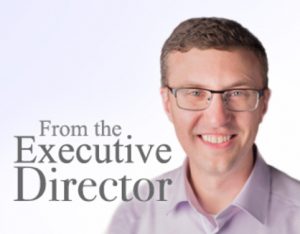 As I write this, snow is falling in Nashville, and I'm reminded of all the challenges our local community has faced over the last two years, from tornadoes and storms to the ongoing COVID-19 pandemic. The teaching community at Vanderbilt has had to adapt again and again over the last two years, and I expect that will continue into 2022. Just last month, the university announced a change to the spring academic calendar, and instructors are returning to their course plans to adapt to the new situation.
As you look ahead to the spring semester, know that the Center for Teaching is ready to support you. Our instructional consultants are available to help you think through course design and teaching decisions you're now facing. Our Brightspace support team is reachable seven days a week for technical and pedagogical help using our course management system. And our Digital Media Lab and One Button Studio are available to help you create and use video and other media in your teaching.
We also have a well-regarded collection of on-demand resources for the Vanderbilt teaching community. Start with our "Preparing for Spring 2022 Resource Round-Up" for links to many resources developed over the last two years of adaptive teaching. Then visit our extensive set of research-based teaching guides, and spend some time with our course development resource site. We have an amazing staff at the CFT who have developed these resources to support you.
Best of luck this spring. Stay warm.
Derek Bruff, executive director, Vanderbilt Center for Teaching
---
.
.
.
.
.