Staff Scholarship at the Center for Teaching
by Derek Bruff, executive director
I'm back with a third and final excerpt from our recently published 2021-2022 Year in Review. In this post, I want to highlight some of the scholarly work done by the CFT staff.
The CFT senior staff are active scholars in various fields, including educational and organizational development and discipline-based educational research, and often in collaboration with faculty and graduate student colleagues. Below are scholarly publications authored by CFT staff that were published this year.
Aref, H., Wright, B., Davis., B., & Fowlin, J. (2021). High-level curricular integration in pharmacy schools: A Systematic literature review. Currents in Pharmacy Teaching and Learning. https://doi.org/10.1016/j.cptl.2021.09.046
Bandy, J., Harbin, M. B., & Thurber, A. (2021). Teaching race and racial justice: Developing students' cognitive and affective understanding. Teaching & Learning Inquiry, 9(1), 117-137.
Brown, S., & Fowlin, J. (2022). Open systems, closed interventions? A way forward requires systems thinking. Industrial and Organizational Psychology, 15(1), 95-98. doi:10.1017/iop.2021.138
Clements, T., Friedman, K., Johnson, H., Meier, C., Watkins, J., Brockman, A., & Brame C. (2022). "It made me feel like a bigger part of the STEM community": Incorporation of learning assistants enhances students' sense of belonging in a large introductory biology class. CBE—Life Sciences Education. doi: 10.1187/cbe.21-09-0287
Eiland, L., Fowlin, J., & Chung, A. (2021). Improving student pharmacists' learning through the use of pediatric simulation. The Journal of Pediatric Pharmacology and Therapeutics 26(8), 815-820.
Frey, R., Brame C., Fink A., & Lemons P. (2022). Teaching discipline-based problem-solving: An evidence-based teaching guide. CBE—Life Sciences Education, doi: 10.1187/cbe.22-02-0030.
Johnson, S. M., & Hawkins, M. (2022). Peer observation of teaching: A university profesora and a lower-school maestra learn from each other. Hispania, 105, 167-172. DOI: 10.1353/hpn.2022.0034
Johnson, S. M. (2022). Languages at the Margins: Criticality and Counternarratives. Journal of Christianity & World Languag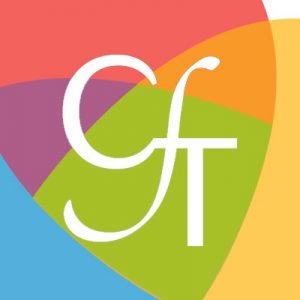 es.
Taylor, C., Dewsbury, B., & Brame C. (2022). Technology, equity, and inclusion in the virtual education space. In Technologies in Biomedicine & Life Science Education: Approaches and Efficacy for Learning. Editor: M. Lee. Springer International Publishing AG.
Teller L., McDaniel J., Schuele C., & Brame C. (2022). The Blended and Online Learning Design Fellows program: Developing teacher-researchers in communication sciences and disorders. Teaching and Learning in Communication Sciences & Disorders, 6(2), Article 4. https://ir.library.illinoisstate.edu/tlcsd/vol6/iss2/4,
In addition, Stacey Johnson serves as editor of Spanish and Portuguese Review, the graduate student journal of the American Association of Teachers of Spanish and Portuguese, and Cynthia Brame serves on the editorial board of ­CBE—Life Sciences Education and co-editor of the CBE-LSE evidence based teaching guides.