GradSTEP 2011 – Teaching 3D: The Many Dimensions of Teaching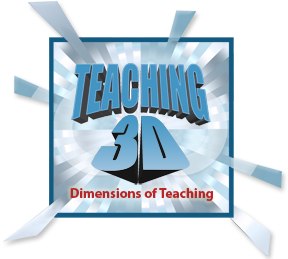 Held in January each year, our Graduate Student Teaching Event for Professional Development, better known as GradSTEP, provides workshops and discussions on teaching, learning, and professional development issues across the disciplines. All Vanderbilt graduate and professional students, as well as post-doctoral fellows, are invited to attend.
The theme for GradSTEP 2011 is "Teaching 3D: The Many Dimensions of Teaching." The event runs from 9:30 am to 3:15 pm on Saturday, January 22nd. The day begins with opening remarks and a faculty panel on the question "Why does teaching matter?" in which which junior faculty members reflect on the shapes of success in contemporary higher education, focusing on the role that teaching has played in their journeys through the academy. Panelists include:
Leigh Wadsworth; Lecturer, Department of Psychology and Human Development
Jennifer Holt; Director, Vanderbilt Writing Studio
Guilherme Gualda, Assistant Professor, Department of Earth & Environmental Sciences
After the panel, attendees can participate in up to three different workshops during concurrent sessions. Workshop options include:
Finding the Time to Teach
Alternative Assessment
Privilege & Power in the Classroom
Course & Syllabus Design
Teaching Science to "Non-Science" Students
Filling in the Gaps in Grad School: Creating a Teaching Persona
Show and Tell: Using Visual Thinking in the Classroom
Teaching in a Laboratory Setting
Creating Interdisciplinary & Collaborative Classrooms
Lunch is also provided.
See the GradSTEP 2011 page for registration and more information.