Upcoming: Teaching Outside the Classroom (April 5)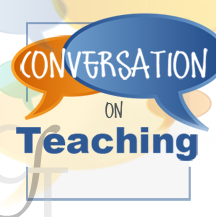 Time & Date: 4:00 – 5:30 p.m., Tuesday, April 5
Location: CFT Workshop, Center for Teaching
Facilitators: Leanna Fuller, Graduate Teaching Fellow, CFT; John Morrell, Graduate Teaching Fellow, CFT; & Joe Bandy, Assistant Director, CFT
Audience: Faculty, Graduate and Professional Students, Post-docs
Panelists:
Steve Baskauf, Senior Lecturer in Biological Sciences
Chalene Helmuth, Senior Lecturer of Spanish and Portuguese, Faculty Head of Sutherland House, Faculty Director of VISAGE Costa Rica
David Furbish, Professor and Chair, Earth and Environmental Sciences
Mark Dalhouse, Lecturer in History, Director of the Office of Active Citizenship & Service, Faculty Head of East House
Teaching and learning can become inherently spontaneous and student-centered when moved from the confines of the classroom into the world at large. From the collaborative learning atmosphere that results from the unique relationships developed outside the classroom, to the deep learning that occurs when students must put into practice "in the real world" what they have theorized about from behind a desk, field experiences are unmatched in their learning potential. In this conversation on teaching, panelists who regularly take their students out of the classroom will explore the benefits of these experiences, best practices for successful learning and assessment, and some of the pitfalls to be avoided.
Register now.