CIRTL Coffee Hour April 21 – Making the Transition from Grad Student to Faculty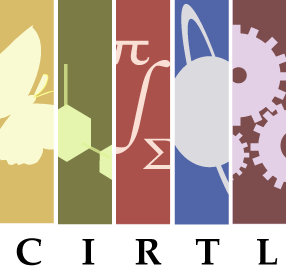 The 2010-2011 CIRTL Coffee Hour Series provides an opportunity for STEM (science, technology, engineering, & math) graduate students and post docs to get together online and talk about careers and the academic job search. The series is facilitated by a mix of young faculty who have recently secured positions and more seasoned tenured faculty.
The next Coffee Hour will be held Thursday, April 21, 2011, from 12 to 1 pm Central, and features two panelists discussing their transitions from graduate student to faculty life. One of the panelists is Paige Baugher, assistant professor of biology at Pacific University of Oregon. Paige is a PhD graduate of Vanderbilt University, and she completed the CFT's Teaching Certificate Program.
Making the Transition from Graduate Student to Faculty
Join us and find out what two new faculty have discovered as they have transitioned from graduate student to
assistant faculty. How have they navigated teaching new classes, departmental politics, life-balance issues, tenure requirements, institutional expectations and student expectations? What do they wish they had known before? What graduate student preparation has served them well and what would they do differently if they had only known. Come share your own experiences and hear from others.

Dr. Jennifer Gubbels is assistant professor of biology at Augustana College, and Dr. Paige Baugher is assistant professor of biology at Pacific University of Oregon.
If you're interested in attending the virtual Coffee Hour, please contact Vanderbilt's CIRTL Program Coordnator, Jean Alley, or visit the Coffee Hour website for more information.