The Educator Development Program (EDP) workshops announced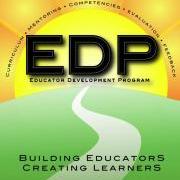 The Vanderbilt School of Medicine and the Office for Teaching and Learning in Medicine have recently announced upcoming workshops in The Educator Development Program (EDP). Intended to give those who teach in the medical/graduate/nursing school environment the opportunity to increase knowledge, explore learning styles and enhance teaching skills, the EDP offers interactive workshops periodically.
The first workshop, "Creating a Positive Learning Climate for LGBT Issues" will be held on Thursday, May 5, 2011 from 2:00 p.m. to 4:00 p.m. in 431 Light Hall. This workshop will be facilitated by Graham McMahon, M.D., M.M.Sc. (Department of Medicine, Brigham & Women's Hospital, Harvard Medical School) and will aim to enable faculty to create an LGBT-inclusive learning environment and curriculum.
Other workshops include:
"Writing for Educational Publications"

May 17, 2011

"Leadership in Academic Medicine"

June 7, 2011

"Teaching Handoffs: the devil is in the details"

July 19, 2011

"Qualitative Research in Medical Education"

August 30, 2011

"Survey Design Methods"

September 20, 2011

"Teaching Technical Skills–The Boot Camp   Experience at Vanderbilt"  October 11, 2011
More information and registration details can be found online at the EDP's website.  Space is limited to 20 participants and an RSVP is required to attend.  All workshops are accredited for 2 CME hours.