Upcoming: Karl Smith on Engineering Education Research (April 12)
by CFT Assistant Director Derek Bruff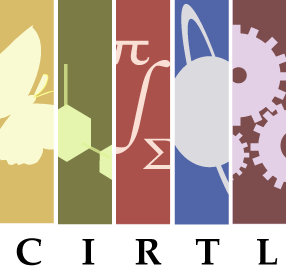 The Center for the Integration of Research, Teaching, and Learning (CIRTL) is sponsoring a talk next week by Karl Smith, Professor of Cooperative Learning in Engineering Education at Purdue University and Morse–Alumni Distinguished Teaching Professor and Professor of Civil Engineering at the University of Minnesota. Professor Smith's talk, titled "Studies at the Interface: Engineering Education Research and Engineering Education Innovation," will be on Tuesday, April 12, from 4 to 5 pm in Stevenson Center 5326. See below for the abstract.
A reception will follow the talk featuring a poster session in which the 2010-11 Teaching-as-Research (TAR) Fellows will share their projects. CFT Graduate Teaching Fellow John Morrell and I have been working with the TAR Fellows this year. They've been conducting some fascinating research into student learning in science and engineering courses here at Vanderbilt. Hope you can make Professor Smith's talk and the poster session!
"Studies at the Interface: Engineering Education Research and Engineering Education Innovation"
Currently there is enormous emphasis on innovation in engineering education and in STEM education in general as indicated, for example, by the change at NSF DUE from CCLI to TUES, the National Academy of Engineering Frontiers of Engineering Education Symposium, and the appointment of Carl Wieman as Associate Director of the Office of Science and Technology Policy. This seminar provides a personal perspective from the speaker who started his career as a materials processing engineering researcher, struggled to find better ways to help engineering students learn, embraced cooperative learning as an education innovation, and along the way became an engineering education researcher who has been deeply involved with the emergence of engineering education as a field of research.
Questions considered are (1) how to we foster engineering education innovation, and (2) What role does engineering education research (EER) play in innovation. The EER community is growing rapidly through the emergence of PhD granting programs in the US (Purdue, Virginia Tech, Utah State, Clemson, Carnegie Mellon, and Arizona State) and Europe, India, Malaysia, and Mexico. Also, several universities have established Centers that emphasize engineering education research, including the University of Washington, Colorado School of Mines, Ohio State University, Washington State University, Michigan State University, and others. A key challenge will be keeping the research tightly coupled with engineering education practice.