Summer Reading: Facilitating Group Discussions (Essays on Teaching Excellence)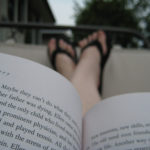 Facilitating Group Discussions: Understanding Group Development and Dynamics
Kathy Takayama, Brown University
The POD Network Teaching Excellence Essay Series, 2009-10
From the essay:
Facilitating discussions requires the ability to engage different perspectives and skills in response to the needs of the group. How well a group works together depends upon the dynamics among participants and the ability of the facilitator to gauge and respond to these dynamics. An effective facilitator works to create an inclusive learning environment while being prepared to set boundaries and rules when necessary. Yet, even experienced facilitators can be confronted with situations or individuals that prevent the group from functioning. Such situations are even more daunting for new faculty and graduate student Teaching Assistants (TAs) who are new to leading groups."
What reflective practices can prepare facilitators and participants for productive group discussions?
This essay describes an approach which combines multiple resources with an explanation on how one teaching center used them to foster self-awareness among facilitators and the students in their discussion groups.
Read the entire article, or browse the CFT Teaching Guide on discussion leading.
Essays on Teaching Excellence is a series of eight short and succinct scholarly essays published by the POD Network on an annual basis, free of charge. The essays present innovative viewpoints on college and university instruction. Written in concise and non-technical language, and supported by research, the essays seek to assist instructors in reflecting upon and refining their practice of teaching to achieve the results they seek – students learning to the best of their abilities. You can view the archive of these essays on the POD website.
Image: "Reading in the Backyard," Pamela Barclay, Flickr (CC)