CIRTL Coffee Hour 11/15: Continuing STEM education work as faculty (featuring Vanderbilt's Robert Webster)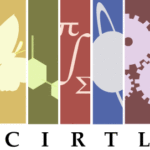 The 2011-2012 CIRTL Coffee Hour Series provides an opportunity for STEM (science, technology, engineering, & math) graduate students and post docs to get together online and talk about careers and the academic job search. The series is facilitated by a mix of young faculty who have recently secured positions and more seasoned tenured faculty. This year's focus is: The Academic Job Market:  Navigating the Search and Creating the Career.
The third Coffee Hour of the 2011-12 academic year will be held Tuesday, November 15, 2011, from 1 to 2 pm Central, and will feature panelists discussing their experiences conducting Teaching As Research work in their own classrooms.
Continuing STEM education work as a faculty: presenting, publishing, and doing TAR work in the classroom
How do you incorporate a systematic research approachto improving your teaching over the long haul? Can youreally apply your research skills to make improvement ofteaching and learning an ongoing process? Come hearhow several faculty use a Teaching-as-Research (TAR)approach to modify what they do in their own classroomand beyond.
Panelists:
Trina McMahon, Department of Civil & Environmental Engineering, University of Wisconsin-Madison
Robert Webster III, Department of Mechanical Engineering, Vanderbilt University
Coffee Hours are held on the 3rd Tuesday at 1:00pm CT in the CIRTL online classroom. There is no need to preregister, just contact Vanderbilt's CIRTL Program Coordinator, Jean Alley, or visit the Coffee Hour website for more information.