CIRTL Coffee Hour 1/17: Finding funding to support your love of teaching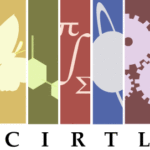 The 2011-2012 CIRTL Coffee Hour Series provides an opportunity for STEM (science, technology, engineering, & math) graduate students and post docs to get together online and talk about careers and the academic job search. The series is facilitated by a mix of young faculty who have recently secured positions and more seasoned tenured faculty. This year's focus is: The Academic Job Market:  Navigating the Search and Creating the Career.
The fourth Coffee Hour of the 2011-12 academic year will be held Tuesday, January 17, 2011, from 1 to 2 pm Central, and will feature panelists discussing their experiences finding funding.
Finding funding to support your love of teaching
Panelists:
Ali Felix-Locher- Biology Department , Grand Valley State University

Rique Campa- Department of Fisheries and Wildlife, Michigan State University
Coffee Hours are held on the 3rd Tuesday at 1:00pm CT in the CIRTL online classroom. There is no need to preregister, just contact Vanderbilt's CIRTL Program Coordinator, Jean Alley, or visit the Coffee Hour websitefor more information.