GradSTEP: Reminder!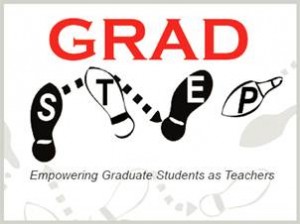 We've planned a day of engaging, provocative and enriching discussions and we're looking forward to hosting GradSTEP tomorrow!  This annual event was created in 1999 by graduate fellows at the CFT to serve teaching and professional development needs of grad students and post-doc fellows at Vanderbilt. Tomorrow's event will follow this schedule:
Event Schedule:
9:00-9:30      Registration
9:30-9:45 Welcome & Opening Remarks
10:00-11:10  Session One
11:25-12:35  Session Two
12:35-1:20    Lunch (free!)
1:30-2:30      Plenary Discussions
Online registration for this event will be available today, and walk-ins are welcome at Wilson Hall.